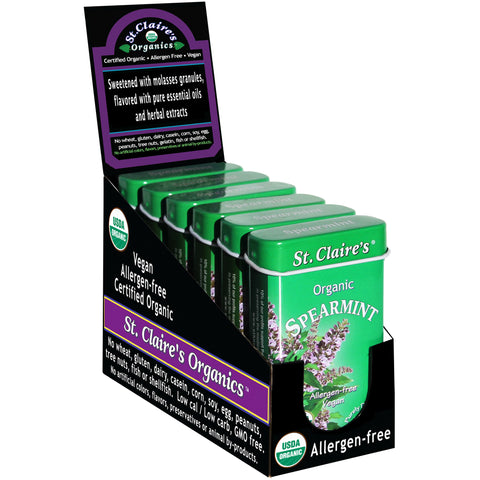 Organic Spearmints - 6 Pack (1.5 oz. Tins)
Cool and sweet!
Ingredients: Organic molasses granules, organic tapioca, organic spearmint essential oil.

Wheat and Gluten free, Dairy and Casein free, Corn, Soy and Egg free, Nut and Tree Nut free, Fish and Shellfish free, Gelatin free, GMO free, VEGAN. No artificial coloring, flavoring or animal by-products. Manufactured in our dedicated allergen-free facility.